Dean Chekvala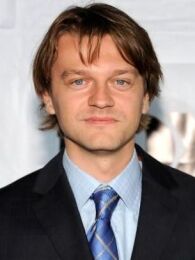 Dean Chekvala is an American actor who co-starred as Gil in the FX series Justified first season episode "The Hammer".
Career
[
]
Chekvala has graced numerous TV shows in minor roles. He made his debut in the movie Tainted, a sarcastic comedy thriller about a vampire who sets out to infect the blood of a hospital and the twenty-something slackers who set out to stop him. Five years later, he returned to the showbiz world, only this time, he concentrated on the small screen. He appeared on Numb3rs, NCIS, Austin Golden Hour, Skip Tracer, Without a Trace and ER. In 2009, Chekvala was cast as J.D. Dunn on Harper's Island, a CBS series about a group of family and friends who travel for a destination wedding to an island famous for a streak of unsolved murders.
Chekvala was also featured in an advertisement for Bank of America.