Greg Cromer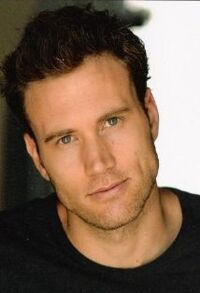 Name
Gregory M. Cromer, Jr.
Birthplace
St. Louis, Missouri, USA
Birthdate
August 21, 1971
Greg Cromer - born Gregory M. Cromer, Jr. on August 21, 1971 (1971-08-21) (age 50) - is an American actor who guest stars as Travis Travers in the FX series Justified first season episode "Fixer".
Biography
[
]
Career
[
]
Cromer began acting in 1999 appearing in an episode of Charmed. In 2000 he appeared in an episode of Beverley Hills 90210. In 2001 he appeared in the film Spiders 2. He had roles in the series Leap of Faith, Sabrina, the Teenage Witch and Do Over and the film Mother Ghost. In 2005 he appeared in Half & Half, Yes, Dear and Hot Properties. In 2006 he had a role in Jake in Progress and a recurring role in Love, Inc. as Mike Smith. In 2007 he appeared in In Case of Emergency. In 2008 he had a role in the film Beau Jest. In 2009 he appeared in the film 2:13.
In 2010 he appeared in the first season Justified episode "Fixer" as Travis Travers. He also began recurring roles in Community as Rich and The Middle as Coach Emerson. In 2011 he appeared in Happy Endings and Pretty Little Liars.