Johnny Sneed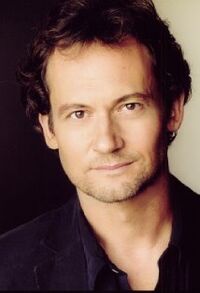 Johnny Sneed is an American actor who co-stars as Dupree in the FX series Justified first season episode "Riverbrook".
Biography
[
]
Early life
[
]
Sneed, born in Japan, grew up in Mississippi in a house of artists. Johnny's initial experience with acting was watching his father, John, perform in theatre productions directed by Chuck White at Center Stage, where Johnny first performed on stage. Patti, Johnny's mother, plays piano, sings, and paints. His sister, Lori, is a painter and gifted improvisational impersonator. Music was always being played at home by his parents: Otis Redding, Ray Charles, Aretha Franklin, Fats Domino, Willie Nelson, Jerry Lee Lewis, Elvis Presley, and church hymns.
Acting career
[
]
Sneed had a recurring role in Parks and Recreation as William Barnes. He has also appeared in Supernatural, The Mentalist, NCIS, Terriers, Unhitched, My Name Is Earl, House, CSI, Boston Legal, Cold Case, CSI: NY and Sleeper Cell.
Music career
[
]
In addition to being an avid photographer, Johnny plays drums with several bands in Los Angeles including Bandito Royale, Vaud and the Villains, Rusty De La Croix, Pool House and Sugar Fantastic. He feels fortunate to have had opportunities to play with Medeski Martin and Wood, Cyro Baptiste, Adam Bork, and Nellie McKay. Johnny's drumming heroes are Brian Blade and Levon Helm, and he credits Billy Martin of Medeski Martin and Wood with rhythmic inspiration.