Linda Gehringer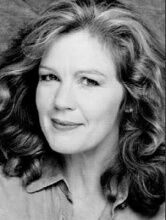 Linda Gehringer is an American actress who had a recurring role as Helen Givens in Season 1 and Season 2 of the FX series Justified. Gehringer later guest starred as Helen in the Season 3 episode "Coalition".
Career
[
]
Linda Gehringer is best known for her recurring television roles as Fontana Beausoleil in Evening Shade (1990-1994).
In film, she is known for her roles in American Pie, As Good As It Gets, and Under Wraps.
Her great-uncle is Hall of Fame baseball player Charlie Gehringer, who played second base for the Detroit Tigers from 1926 to 1942.
While acting with the Dallas Theater Center, Gehringer, Candy Buckley and Nance Williamson were known as the 5-10 Club for their lofty heights.
She was nominated for a 2009 Joseph Jefferson Award for Actress in a Supporting Role in a Play for "The Crowd You're With," at the Goodman Theatre in Chicago, Illinois.
In 2020, she appeared on the HBO series Perry Mason (Mrs Kitt, episode 2).