Lindsay Pulsipher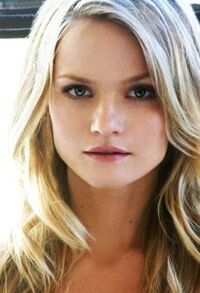 Birthplace
Salt Lake City, Utah
Lindsay Pulshiper - born on May 6, 1982 (1982-05-06) (age 38) in Salt Lake City, Utah, USA - is an actress. She had a recurring role as Cassie St. Cyr in the fourth season of Justified.
Biography
Edit
Lindsay Pulsipher grew up in Salt Lake City, Utah, with five siblings, and was inspired to be an actor by her mother, a theater actress. As she puts it, "I used to make either my little sister or my best friend act out these plays with me. I was doing that from the time I can remember. It was always something I enjoyed doing". She was influenced by Julie Christie and Audrey Hepburn who showed her "a whole new world as far as acting goes".
Pulsipher's parents were Latter-Day Saints but in her own words, "I went to church as a kid. I quit going fairly early, so I'm not Mormon anymore".
After appearing in several roles from 2000 to 2003 in the television series, Touched by an Angel, filmed in her hometown of Salt Lake City, and after starring in a couple of indie films, Pulsipher moved to Los Angeles to pursue a lifelong dream of a career in acting.
She was given several guest starring roles in popular television series including House, M.D., CSI: NY (Crime Scene Investigation: New York) and NCIS: Naval Criminal Investigative Service, and eventually received a regular role with Patrick Swayze in The Beast (2009). She took the role of Crystal Norris beginning with the third season of the True Blood (2010).
Pulsipher was confirmed as the replacement for Hilary Duff as Bonnie Parker in the remake of The Bonnie and Clyde Story.
Community content is available under
CC-BY-SA
unless otherwise noted.