Myk Watford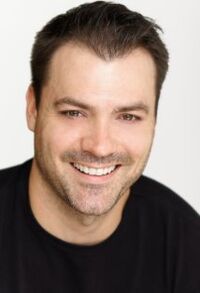 Birthplace
January 30, 1971 in Clearwater, Florida, USA
Birthdate
January 30, 1971
Myk Watford - January 30, 1971 (1971-01-30) (age 50) - is an American actor who co-stars as Price in the FX series Justified first season episode "Riverbrook".
Biography
[
]
Early life
[
]
Watford was raised in Russellville, Alabama, where he played football and ran track for the Russellville High School Golden Tigers. He attended the University of Utah, under the tutelage of Kenneth H. Washington, and studied at The Shakespeare Theatre in Washington, D.C.
Career
[
]
Watford has also appeared in Third Watch, Hack, The Sopranos, Law & Order: Criminal Intent, Rescue Me, Law & Order: Special Victims Unit, Law & Order, The Unit, CSI: Miami, NCIS, Criminal Minds, Numb3rs, True Blood, Without a Trace, The Closer, Cold Case, Medium, Private Practice and The Mentalist.
Personal life
[
]
Watford currently resides in Los Angeles, where he plays guitar and sings for his new band "Stumpwaller", when he's not acting.