Omar Avila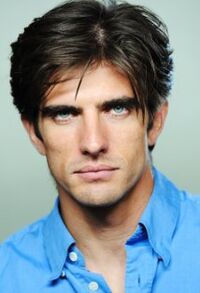 Birthplace
Miami, Florida, USA
Omar Avila is a Cuban-American actor who had a recurring role as Miami based assassin Ernesto in the first season of the FX series Justified.
Biography
[
]
Career
[
]
He made his television debut in 1999 with Enamorada. In 2001 he appeared in Latin Lover. In 2003 he had a recurring role in Los Teens. He also appeared in the film Bad Boys II and the series Hotel Erotica. In 2004 he appeared in the film The Punisher and had a recurring role in Prisionera. In 2005 he appeared in the film Once Upon a Wedding and the series At the Edge of the Law and Soñar no cuesta nada. In 2006 he appeared in two episodes of South Beach and the film Valley of the Heart's Delight. He also appeared in 49 episodes of the telenovella Watch Over Me as Ryan Rivera. In 2007 he had roles in the short Morpheus' Arms and the series House, Pushing Daisies and the third season finale of House as Esteban Hernandez. He had a role in the 2008 internet mini-series Heroes: Destiny.
In 2010 he appeared in the first season of Justified as Ernesto, an assassin from Miami sent to kill Raylan Givens. The character appeared in the season's penultimate episode "Fathers and Sons" and the finale "Bulletville". He reprised the role in second season premiere "The Moonshine War" in 2011. Also in 2011 he appeared in the films Coming & Going and Road to Juarez and the series CSI: Miami.