Raymond Barry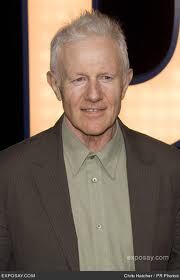 Birthplace
Hempstead, New York
Raymond Barry - born March 14, 1939 (1939-03-14) (age 82) - is an American actor who had a recurring role as Arlo Givens in the FX series Justified.
Biography
[
]
Before appearing in films he appeared in more than 75 plays. Barry has come to recent fame acting in the movie Interview With the Assassin portraying Walter Ohlinger, a man who claimed to be the second shooter on the Grassy Knoll in the assassination of JFK. Barry is known for his role as Ron Kovic's father in the Academy Award winning film Born on the Fourth of July. His latest claim to fame was playing Pa Cox in Walk Hard, in which he was known for his continuous quote, "The wrong kid died!"
Other films in which he appeared include: Dead Man Walking, Cool Runnings, The Tulse Luper Suitcases and Training Day. He appeared as Jack Shephard's grandfather in Lost. He also appeared as Lilly Rush's father in CBS series Cold Case.