Sam Ayers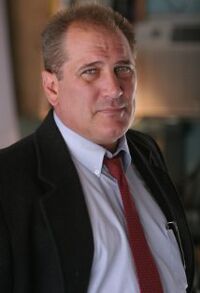 Birthplace
Youngstown, Ohio, USA
Birthdate
December 29, 1957
Sam Ayers - December 29, 1957 (1957-12-29) (age 63) in Youngstown, Ohio, USA - is an actor and stuntman who co-stars as Jimmy the Bartender in the FX series Justified first season episode "Fixer". He has also appeared in Seaquest DSV, The Pretender, Angel, V.I.P., Boomtown, Alias, Medical Investigation, House, Frank TV, Dirty Sexy Money, Days of Our Lives, Everybody Hates Chris, The Young and the Restless, Monk, Terminator: The Sarah Connor Chronicles, Saving Grace, Num3rs, 24, Happy Endings, Criminal Minds: Suspect Behavior and Law & Order: Los Angeles.
Community content is available under
CC-BY-SA
unless otherwise noted.