Sean Bridgers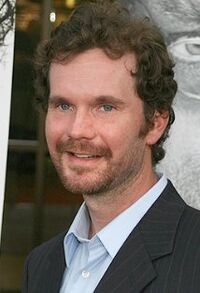 Birthplace
Chapel Hill, NC
Sean Bridgers - born March 15, 1968 (1968-03-15) (age 53) - is an American actor, writer, and director who had a guest role as Virgil Corum in the FX series Justified.
Personal Life

[

]
Bridgers is the father of child actor Jackson Bridgers, who appeared on screen with his dad in the Justified episode The Hammer.
Bridgers has been married to a woman named Rachel since March 25, 1998 whom together he has 3 kids with.
Sean wrote, produced and starred in "Paradise Falls" in 1997 which won Best Picture Awards at 6 film festivals.
Sean and business partner Michael Hemschoot formed Travelin' Productions and have produced and directed two short films: "A Night at the Zoo" and "The Birthday Present." Travelin' Productions are developing a feature film set in the post-Civil War era called "Arkansas Traveler.".
Sean's mother, Sue Ellen Bridgers, has published 7 novels. His father, Ben Bridgers, was the tribal attorney for the Cherokee Indian tribe; and has published a memoir and books of poetry.
In high school, Sean set several school records as quarterback and played sports in addition to the time he spent on stage. At the time of his graduation, he was a 4-letter athlete.
Career
[
]
Bridgers has starred in countless movies like Sweet Home Alabama, Apple Jack, Paradise Falls and Children of the Corn II.
In television, he has been in A.T.F, The Secret, Stolen Memories: Secret From the Rose Garden, Murderous Intent and Scattered Dreams. Bridgers is probably best known for his role as Johnny Burns in the HBO television series Deadwood. (Bridgers guest appearance in Justified would reunite him with his former Deadwood co-star Timothy Olyphant).