Tommy Savas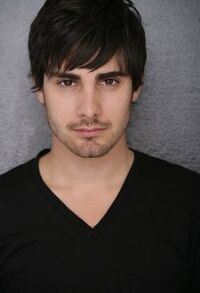 Birthplace
Harlem, New York
Birthdate
December 20, 1984
Tommy Savas - born Thomas A. Savas on December 20, 1984 (1984-12-20) (age 37) in Harlem, New York - is an American actor who co-starred as Ronson in the FX series Justified first season episode, "Fathers and Sons"
Biography

[

]
Career

[

]
Tommy Savas (Thomas A. Savas) was born on December 20th in West Harlem, NY. He was raised in nearby Northern New Jersey, the youngest of 4 children where, as a child, he showed a strong interest in acting and theatre, as well as a natural talent.
By the age of six, he had studied with Susan Diaz Karnovsky and excelled at improv and acting and appeared in commercials and HBO and PBS children's productions.
Between school work and soccer games, Tommy continued to study privately with Joseph Daly, and at HB Studios in New York under the tutelage of Trudi Stible. He spent time between New York and Los Angeles where he studied with Robert Lyons and Lynette McNeil, and had comedy training with Shari Shaw.
Tommy continued to hone his acting skills appearing in local theatre productions and in sketch comedy at the HA! Comedy Club in New York.
His big break came at age 15 when he was selected out of 15,000 actors to play the role of Xavier, AJ Soprano's high school friend in the renowned HBO series, The Sopranos.
After The Sopranos, Tommy landed a guest starring role in Law and Order SVU, as well as a part in the Tribeca Film Festival award winning film, Roger Dodger. After graduating from high school, Tommy moved out to Los Angeles to pursue his already burgeoning career and was quickly picked up to guest star in Cold Case, Without a Trace, Shark, The New Adventures of Old Christine, General Hospital, and many others. He can also be seen in many national commercials such as Gillette, McDonalds, Guitar Hero, Pizza Hut, and Kohl's Stores.
Savas is also known for his collaborations with Reckless Tortuga, a popular YouTube web-based comedy channel, where he has a recurring role as Damian in the webseries, The Online Gamer.